It should be abundantly clear that the photographers from LatinBoyz.Com love their hot Latin twink models. They must because they have so many on the site and are always finding new ones. Everyone likes a little fresh meat, especially when it's a hot guy with an amazing body like Slick Rick.
But there's a different twist in Slick's case that has to be talked about. In addition to having a smooth toned body and cute bubble butt like most of the other cute Latino twinks, he also has some interesting masculine traits. His thick happy trail and hairy legs give him an added sexy dimension. And of course, we have to talk about the cock. Swinging between his legs his a big uncut Mexican cock with lots of delicious foreskin.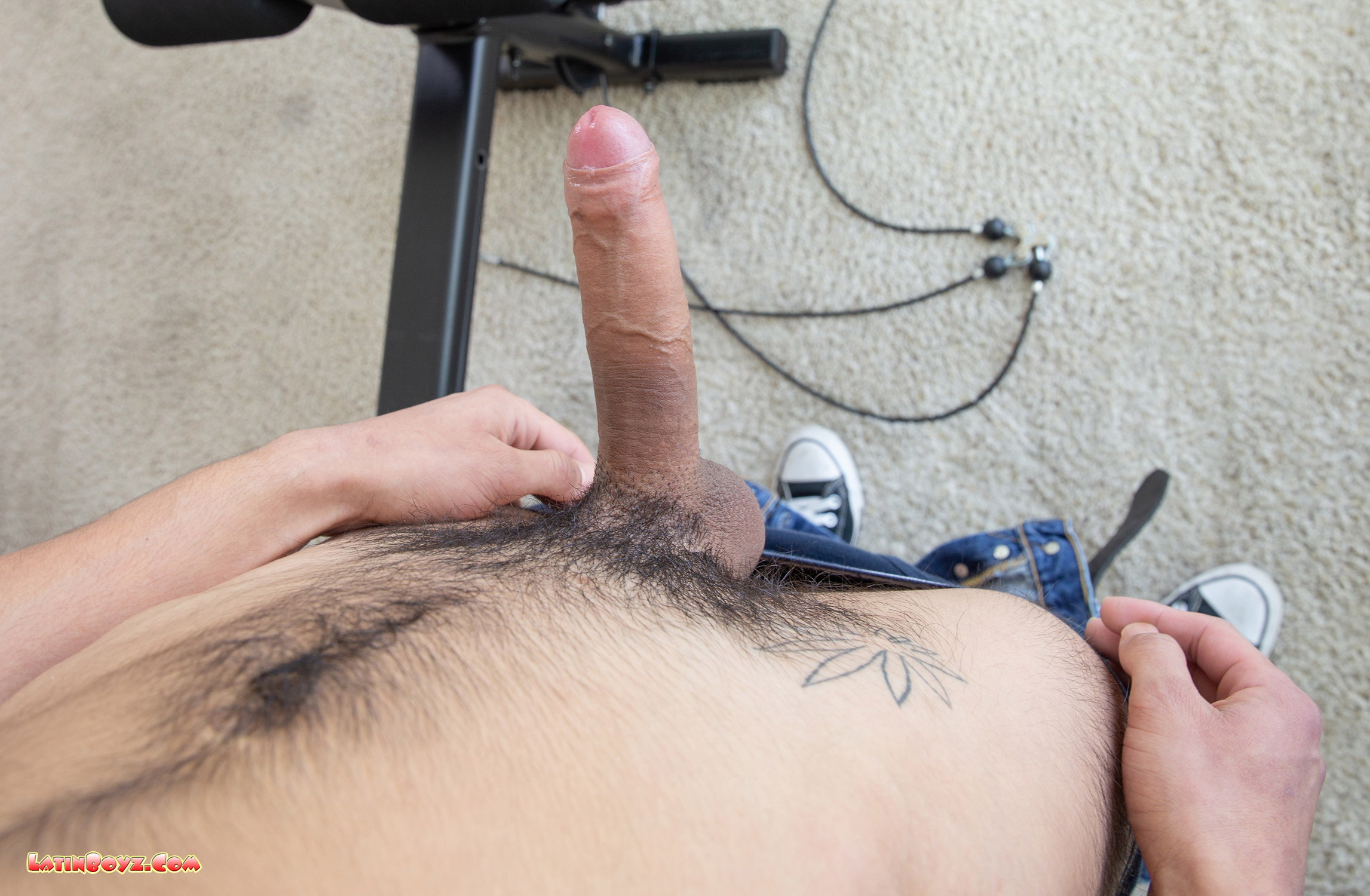 Besides that big beautiful uncut Mexican cock and smooth hairless asshole, which he loves showing off… Every chance he gets! He is a natural born exhibitionist and loves posting videos of himself on social media. Not only that he also loves getting that beautiful ass fucked and rimmed, which we hope to see for ourselves someday. Even so, you bottoms out there will be glad to know that he's versatile. Oh last but not least if you're wondering about his name… He precums so much that he got a nickname because of it.