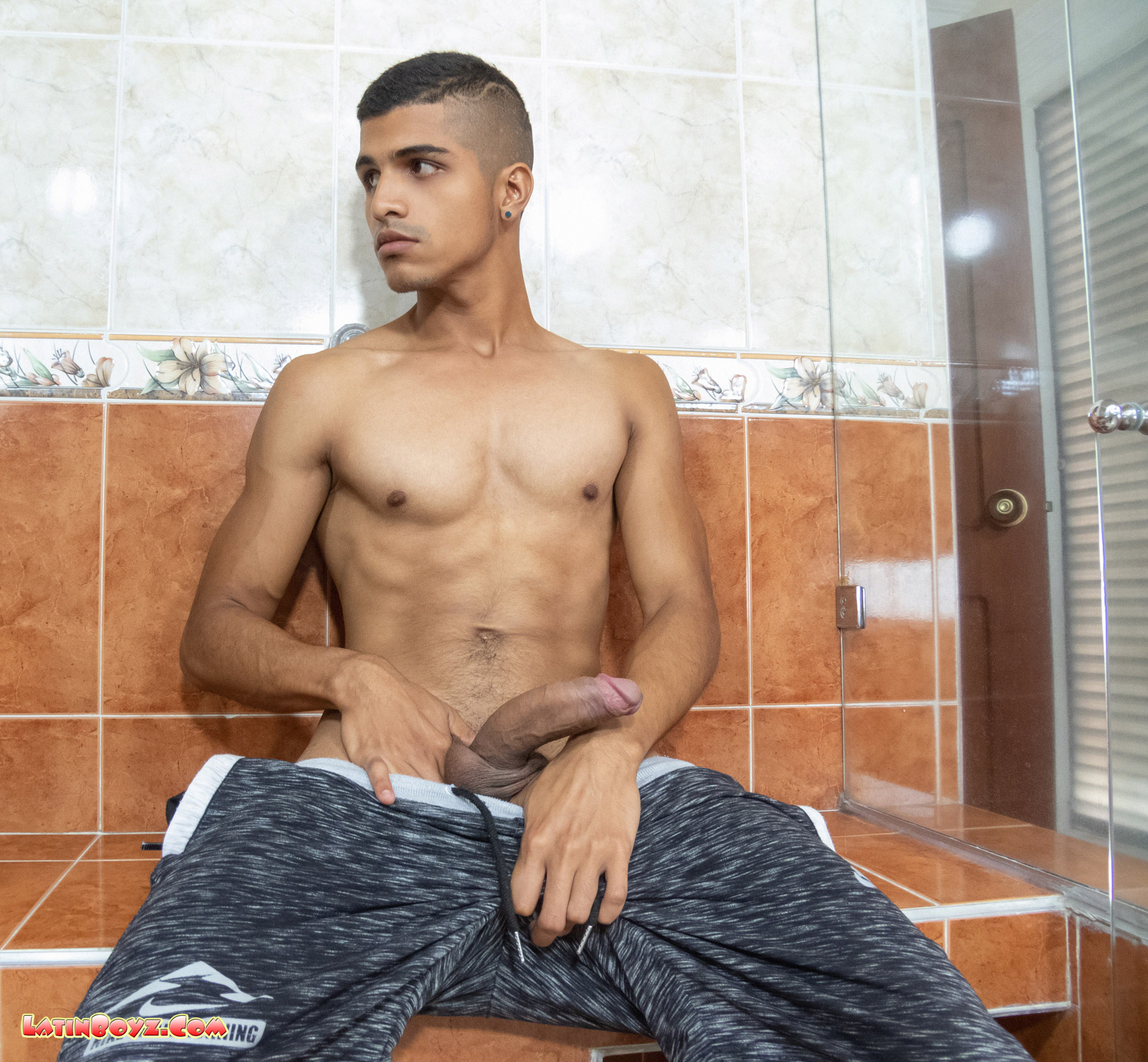 The sexy Latino stud in the photo above is named Juliano. He's a 19 year old Colombian with as huge cock, and besides that he was a really nice body. We especially like that harry ass of his and cut up muscles. He's a total top, but not opposed to the idea of getting rimmmed while he is receiving a blow job.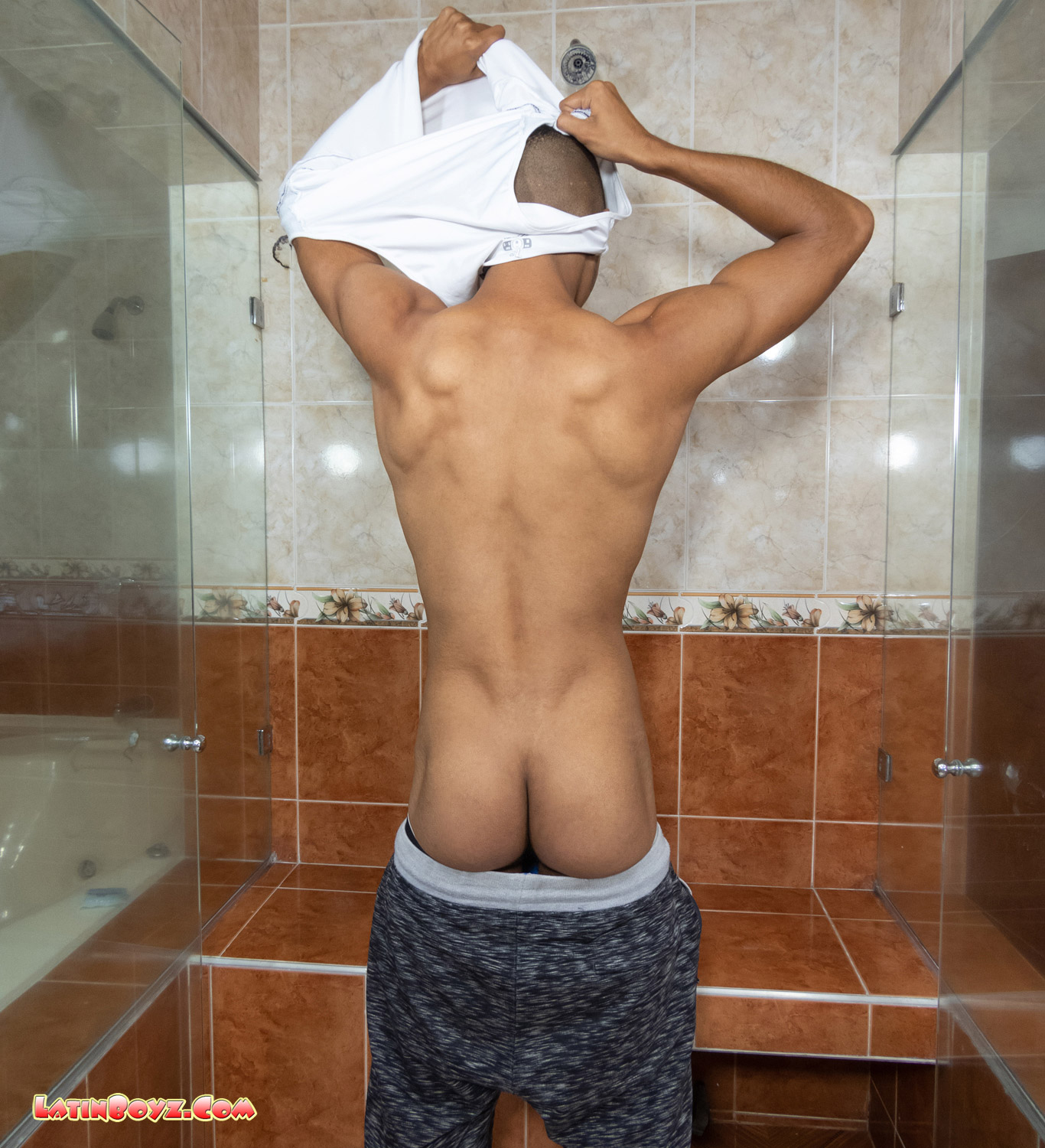 He's a sexy Latino stud construction worker with a rock hard body
If you are wondering how he gets that amazing cut up body the answer is easy. He's a construction worker, and in addition to that he works out as often as he can at the neighborhood gym. And of course there is one more thing, he loves to fuck everyday. He tells us that fucking is his favorite exercise to do. We're sure those on the bottom end of that deal are not complaining, either.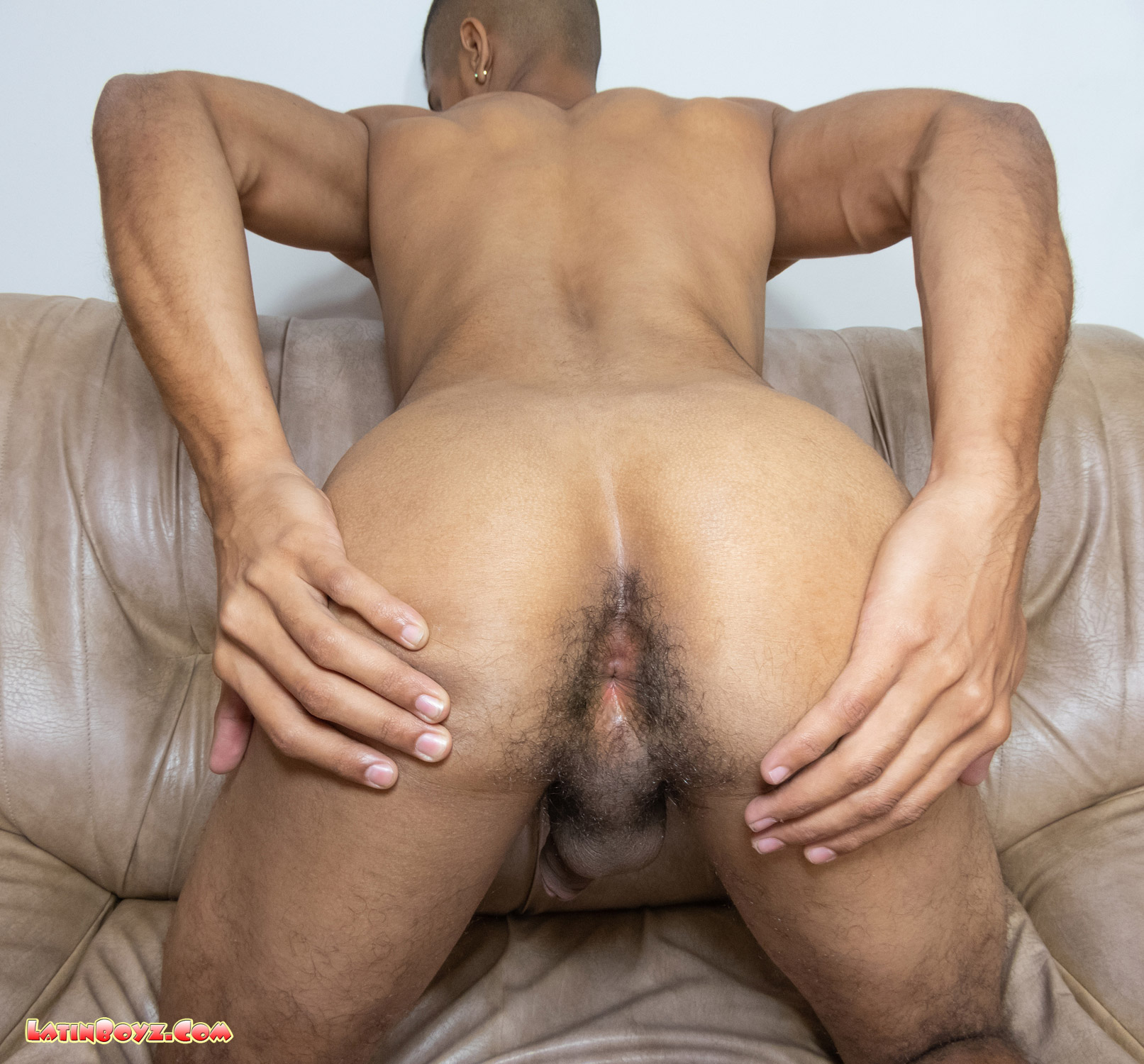 A top with a hairy Latino ass that loves getting rimmed
Juliano works at a construction site as a roofer. As he is working under the hot sun and his body is glistening with sweat, showing off his athletic build to it's fullest, an offer of a couple beers from the photographer is all it takes to set up a date for later that night. Juliano knows there is a way to make money with his big Latino dick and now he is going to make good on it. He whips it out for the photographer to inspect. He likes the experience of modeling so much he asks if he can do some porn with a girl. When the photographer tell him we only do gay porn he let us know he is willing to fuck some tight man ass if the money is right.