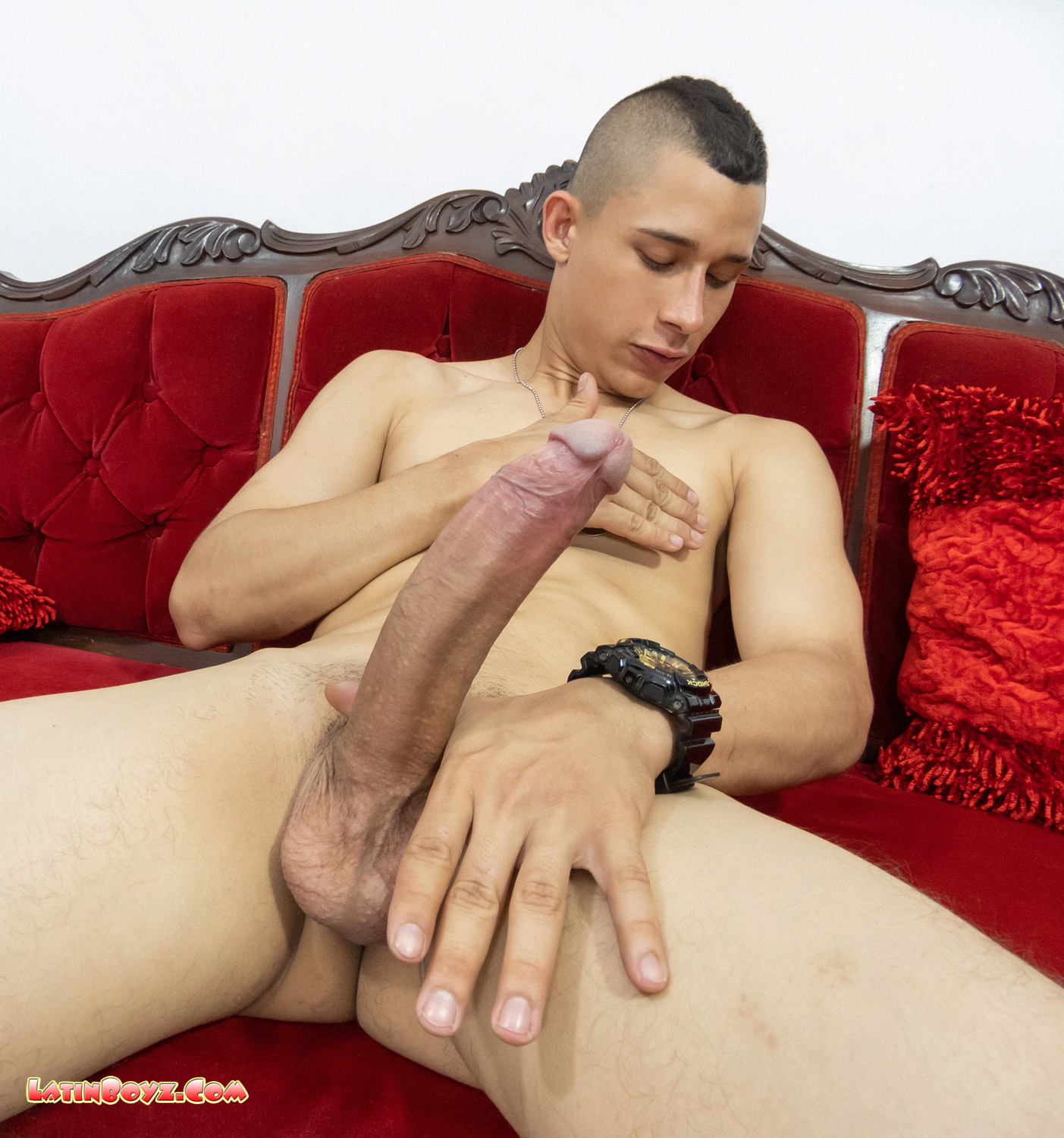 O.K. all of you twink monster cock lovers are in for a treat. Even before looking at that photo, loyal fans of LatinBoyz.Com know who that big Latino cock belongs to. It could belong to nobody other than our superstar twink model Dante. He first appeared on the site two years ago and he seems to look even cuter now. Besides that, his uncut fuck tool even looks bigger!

The photographer has a surprise on hand for Dante's latest shoot. It should be noted that we have had a peek at Dante's cute ass during his videos while he was fucking some of the other models. But he has yet to spread those cheeks and show us the good stuff. For this shoot he had no problem with showing that hot ass. Once those cheeks are spread we finally get to see his beautiful hairless virgin asshole and it's a site to be see.

As you can see Dante has been blessed with a really hot ass in addition to that big cock. But here's the bad news (for some of you): He's still a strict top.